Kimi - 259 miles
Penny - 5 miles
Longest run - 17 miles
Highest week - 67 miles
Day's off - 0 days
February turned out to be quite a good month. My tempo runs are up to 4 miles, and I'm trying to run my shorter stuff at paces faster than last year. So far, this has been a success. I also had a good track workout last week.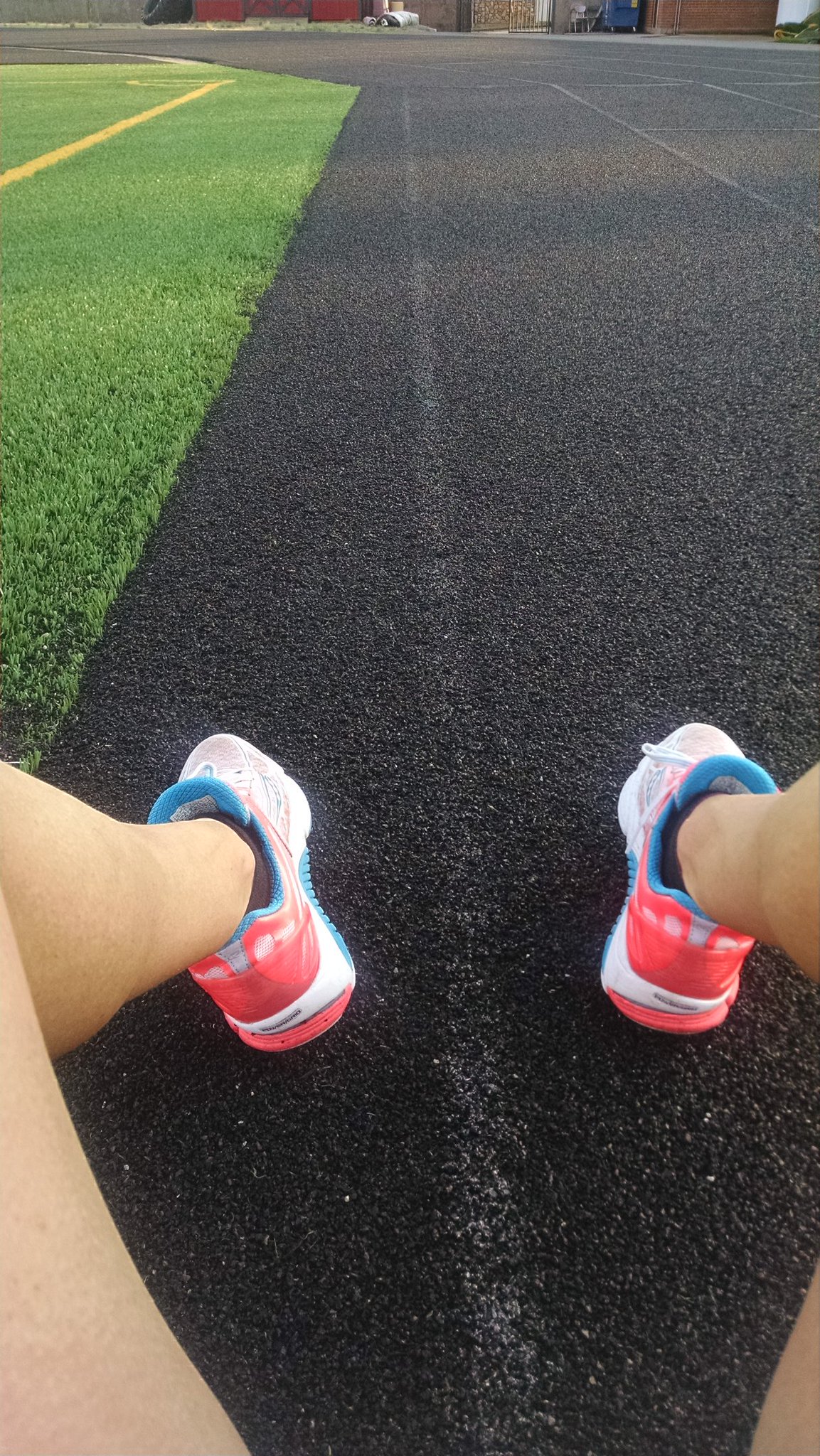 This was my first time on track this year, and I haven't been on it since early November. Felt good to get some turn-over. I busted out some 400's, 300's, and 200's. It was harder than I thought it was going to be simply because I kept recovery to a minimum (between 30-60 seconds depending on the distance of which repeat I was on). It was meant to be a good workout though - because it was raining an yucky all day until I headed to Drury track after work. Then the sun was shining and weather was warm for February :)
Unfortunately, February is ending on a low note. I got sick AGAIN. I'm usually a pretty healthy person - never miss work, sick once per year, etc. Well, if you remember January's recap (
Click Here
) I was sick about 4 weeks ago. However, at that time I had to take off 3 days of running. This time I've been able to push through, but did drop a workout this past weekend. It was short lived because I'm really feeling a lot better only 4 days later. Apparently everybody has been sick off and on the past couple months.
Much to our surprise, this past Sunday Marshall and I got to run in a snow shower! Really big flakes also. And to think I was wearing shorts 3 days before this happened! This may be the only snow we get, so it definitely brought a smile to our faces. Marshall enjoyed it so much that he even decided to run an extra 2 miles and finish up with me :) Penny wasn't as thrilled with the snow as I was. She went out and turned right back around to come back inside.
Picture doesn't do it justice - it was beautiful
In other news, we are still working on the room above the garage. This past weekend, we took down the railing and are in the process of staining and painting. We also did a lot of other odds-n-ends and felt like we made good progress. We still have a long list of tasks, but most can be done in only a couple hours or so :)